From Snapchat to Instagram, you LOVE sharing your selfies and connecting with your friends. You're social and visual, just like the Beauty Industry! With LAB, it's similar – it's a digital learning platform that combines social media, personalized education and a collaborative environment.
Whether you're on your computer, laptop or a tablet, you'll have access to an online collection of interactive materials so that you can learn at your own pace, anywhere…anytime! From sharing pictures of your latest Kylie Jenner-Esque balayage while you're in the School Salon to watching a video on blow drying techniques on the bus, you'll always feel engaged and on track with your education.
The LAB engages through four key dimensions
Education
No regrets, just lessons learned
Access top-notch educational content, social interaction and learning strategies blended with technology.
Communication
Let's chat!
Open lines of communication within your community: one-to-one, one-to-many, and many-to-many.
the lab engages through four key dimensions
Customization
It's always about you
Enhance your personal profile with a custom-tailored learning experience.
Gamification
Game on!
Explore game-like elements that make learning more fun and celebrate your accomplishments.
LEARN FORWARD WITH LAB
Pivot Point LAB is a ground-breaking integrated social learning environment, built specifically for you and the beauty industry. LAB is an incubator for talented future beauty professionals and a forum to connect with MC Instructors, support system and MC College Students across 6 campuses. It combines best-in-class educational content, creativity and a collaborative environment to enhance personal learning experiences.
EDUCATION BUILT FOR YOU: THE CONNECTED LEARNER
You are part of a new generation not defined by age. You want your information fast, and you want to co-create your education, and you learn best through collaborative efforts within a community. LAB allows you to take more control over your education.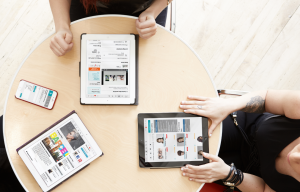 AN INTEGRATED LEARNING ENVIRONMENT – INSPIRED
You have never seen anything like LAB before! It's the ultimate learning environment within the beauty industry. It's easy to use and contains all the features necessary to capture your attention, inspire creativity and allow you to share your experiences with your peers.
BLURRING THE LINE BETWEEN LEARNING AND FUN
Pivot Point educational content is at the core of your LAB. The lessons are brought to life through a synergy of communication, collaboration and engaging activities. Plus, there's a bit of competitiveness, too with the Pivot Point Leaderboard.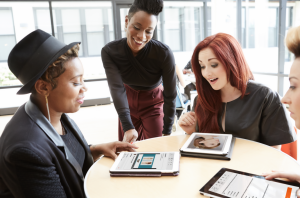 TRANSFORM YOUR LEARNING ENVIRONMENT
As the first school in Canada to launch LAB, we're fully dedicated to helping you success by providing best-in-class educational content, innovative delivery methods and an unmatched school experience.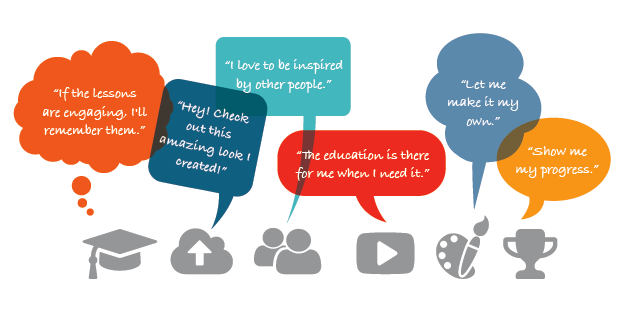 WHAT OUR STUDENTS ARE SAYING:
"LAB is awesome! It's very helpful being able to access the videos and notes. The lesson challenges make studying so much easier and I don't dread studying or doing homework"
"Very helpful when it comes to exams!"
"It motivates me to study with a little friendly competition"